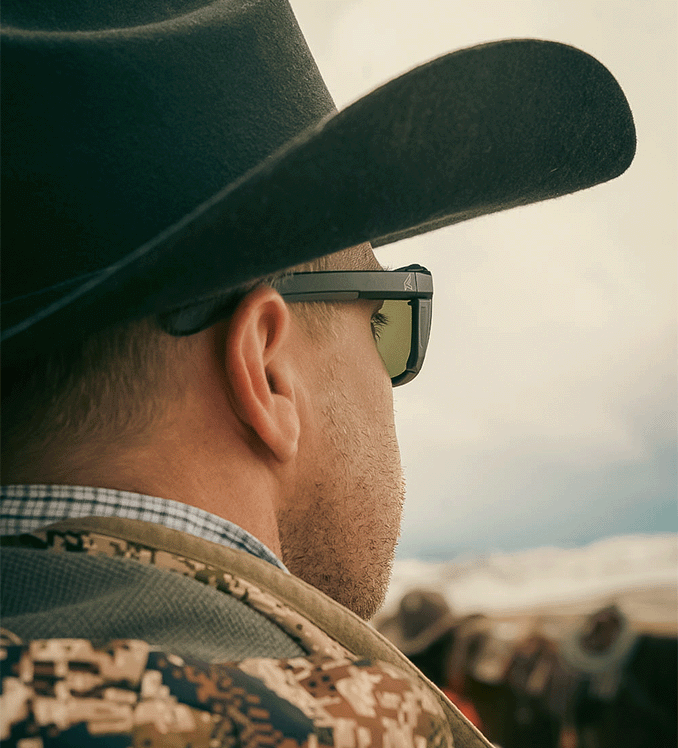 FORGED FOR REAL LIFE
Celebrating the durability, clarity, and safety that set our eyewear apart. But Built for More isn't just a catchy phrase we dreamed up. It embodies our brand and describes the lengths we go through to design, refine and test each of our frame styles to meet your needs and defend your vision.
Because our vision is protecting yours, we'll always design eyewear Built for More.
BUILT FOR MORE
DURABILITY

We construct our frames from a virtually indestructible nylon composite. You can twist our glasses into a knot. And while we don't necessarily recommend tying your Edge sunglasses into a square knot, the frames provide more durability than virtually any other glasses on the market.

CLARITY

We pioneered an exclusive anti-fog technology (called Vapor Shield) that lasts longer and performs better than other options on the market. And we were the first to put polarized lenses in a pair of safety glasses. This lens technology limits glare and improves clarity better than other lenses.

SAFETY

Some so-called "safety glasses" aren't that safe. That's because some brands simply stamp "Z87" on their frames without testing them for ANSI's Z87 requirements. We always test our safety glasses with a third-party lab to make sure your eyes are protected when it matters most.
THE ORIGINAL DISRUPTERS
When we began in 1998, safety glasses weren't necessarily "easy on the eyes." They certainly weren't designed to be comfortable. And they didn't come available with vision-enhancing technologies, such as polarized lenses, anti-slip details or anti-fog coatings.  
We questioned everything about protective eyewear and created safety glasses that felt good to wear, looked better and exceeded the performance of any other on the market.
We've never been content with the status quo. And we've never strayed from our habit of disrupting the safety eyewear industry.
BUILT FOR MORE SINCE '98
For more than 25 years, we've questioned everything about safety eyewear and designed protective glasses that our customers want to wear. We've designed stylish frame styles, pioneered lens technologies and rigorously ensured safety compliance to make sure you can rely on Edge when things don't go as planned. 
This year, we're celebrating the clarity, durability and safety that sets Edge apart.
Built For More Collection